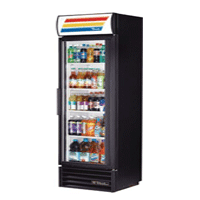 "No Equipment Is Better Than The Installation And Service Behind It."
Temp-Master, Inc. 


Temp-Master, Inc is a mechanical contracting company in Chicago specializing in commercial refrigeration sales, service, installations, and maintenance. A high quality commercial refrigeration and freezer contractor in Chicago is hard to come by. Temp-Master has the years of experience and expertise to get the job done in a fast and accurate fashion.

It was founded in 1969 by Richard Cash, at the age of 23. Temp-Master, Inc. has done work for the Brookfield Zoo, the Art Institute of Chicago, Marina City, Nick's Fishmarket, Harrison Poultry Farm, East Bank Club, Burger King, among others both large and small.
In 48 years of business there has never been a complaint filed with the Better Business Bureau. Temp-Master, Inc. was a Tyler Refrigeration distributor for over twenty years and does factory service for Master-Bilt Refrigeration among others.